Best Sellers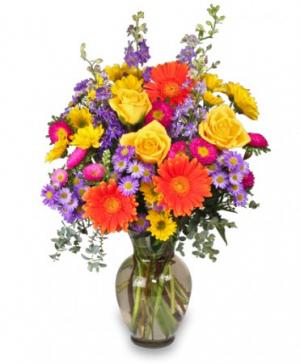 Better Than Ever
Bouquet
When feeling better than ever, it's hard to stop smiling at all of the great things coming someone's way. So why not celebrate the good news with this lively arrangement? A fantastic gift for anyone you know who keeps getting better with age--especially if it's you!
Featured by popular demand! These best selling designs sell again and again because people love them!
We ensure you that all of our flowers are the very freshest availble and because of this, from time to time, we may need to make minor substitutions from exactly what is pictured. If you would like to know if substitutions will be made, please call us at (414) 762-0246. We would be happy to help you choose the perfect bouquet with the freshest flowers in our store!