Best Sellers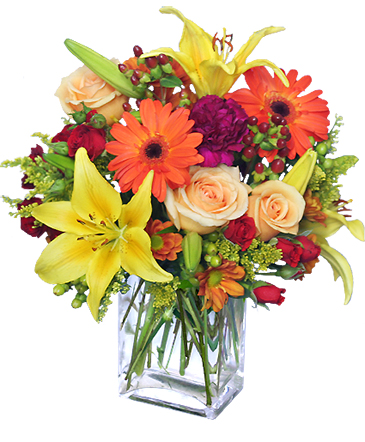 Floral Spectacular
Flower Vase
Make any occasion spectacular with this superb bouquet! Featuring gorgeous yellow lilies, peach roses, orange gerberas, fuchsia carnations, and more, Floral Spectacular is filled to the brim with vibrant and colorful flowers. Send some pizzazz to your loved one with this stylish bouquet!
Featured by popular demand! These best selling designs sell again and again because people love them!
We ensure you that all of our flowers are the very freshest availble and because of this, from time to time, we may need to make minor substitutions from exactly what is pictured. If you would like to know if substitutions will be made, please call us at (414) 762-0246. We would be happy to help you choose the perfect bouquet with the freshest flowers in our store!