Birthday Flowers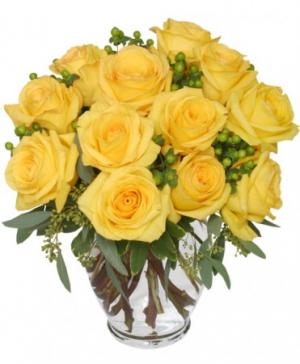 Good Morning Sunshine
Roses Arrangement
Bright and sunny yellow roses! Send these today.
It's not a party without the balloon! We have festive balloons to compliment any bouquet.
We ensure you that all of our flowers are the very freshest availble and because of this, from time to time, we may need to make minor substitutions from exactly what is pictured. If you would like to know if substitutions will be made please call us at (414) 762-0246. We would be happy to help you choose the perfect bouquet with the freshest flowers in our store!