Succulents and Cacti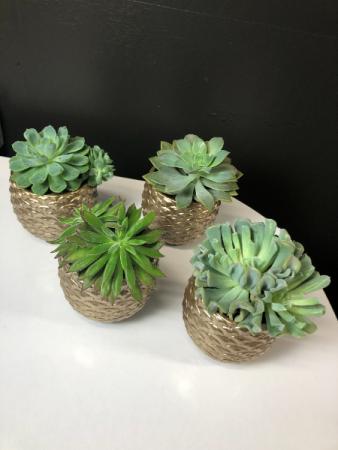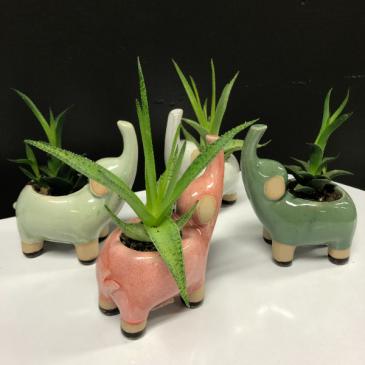 Aloe Elephant
Local Delivery Only
Humans have grown the aloe plant for thousands of years for decoration and medicinal purposes. Aloe, which is also called the Wonder Plant, has therapeutic benefits to promote health and well-being. Elephants are traditionally considered a symbol of good luck, wisdom, fertility, and protection.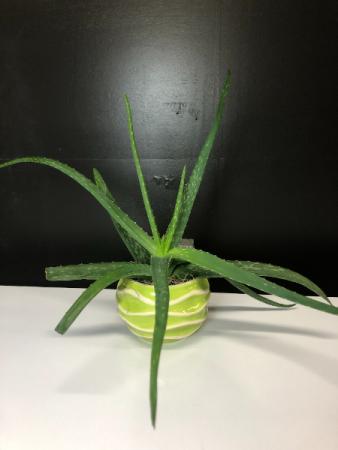 Aloe Plant in Groovy Green Pot
Local Delivery Only
Aloe Vera with it's thick, textured, lush leaves is an excellent ornamental houseplant. Also known for it's topical medicinal benefits, the Aloe Vera plant adds instant décor to any room, bath or kitchen. The fleshy succulent leaves of the Aloe Vera is a pollution fighting, air purifying plant that brings just the right touch of nature to any interior décor.